Mamanga Campground - Yanga National Park NSW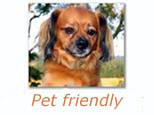 Mamanga campground lies along the bank of the Murrumbidgee River, nestled amongst river red gum and black box woodland. It offers visitors the opportunity to observe woodland birds and animals, go fishing, bushwalking, and gain an appreciation for Aboriginal heritage sites. The campground is made up of two sections, one for tent based camping, and another more open section for caravan and motor home campers. Wheelchair accessible pit toliets and generally level ground in a bush setting.
Activities: mountain biking, day walking, fishing, stillwater canoeing/kayaking, motor boating, swimming
Natural setting: semi-arid woodlands
Cultural heritage: there is evidence of Aboriginal occupation throughout this site with bark canoe scar trees prevalent
Facilities: non-flush toilets
Water supply: non-potable water available from tanks located on toilet buildings and from the Murrumbidgee River
Recent photos on this page were kindly supplied by our roving reporter Ross Bartlett in July 2015.
REGION: > NSW > Regional NSW > Far South West > Yanga National Park
Contact and Location
Mamanga Campground
Trk W off Windomal Rd
Yanga National Park NSW 2734
GPS:
-34.664707,143.510648
GPS:S34 39 52,E143 30 38
GPS:S34 39.8824,E143 30.6389
Photos contributed by our users