Sheringa Beach Campsite - Sheringa SA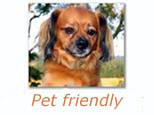 The Sheringa Beach Campsite is located at Sheringa Beach Road in Sheringa SA. There are clean drop toilets. Don't leave food lying around as it attracts mice. If you elect to drive on the beach check the stability of the sand as it can be soft in places. The sites are fairly small. It can get windy at times. Please pay your day fee at the Roadhouse.
Photos and reviews on this page were kindly supplied by our roving reporter Darlene Collins in 2017.
REGION: > SA > Spencer Gulf > Eyre Peninsula > Sheringa
Contact and Location
Sheringa Beach Campsite
Sheringa Beach Rd - S
Sheringa SA 5607
GPS:
-33.8497,135.145
GPS:S33 50 58,E135 08 42
GPS:S33 50.982,E135 08.7
Photos contributed by our users