Peregian Beach Caravan Park - Peregian Beach QLD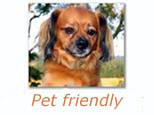 This caravan park has closed down. The photos are preserved online for historical purposes only.
The Peregian Beach Caravan Park was located at the northern end of the Sunshine Coast, 5 km's North of Coolum and 10km's South of Noosa Heads and Hastings Street. It had 68 sites of which 51 were for tourists. The Peregian Beach area is quite nice and it's not too far from Noosa.
REGION: > QLD > South Eastern > Sunshine Coast > Peregian Beach