Smoky Bay Caravan Park - Smoky Bay SA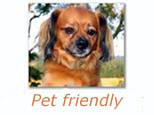 Smoky Bay is approximately 40kms from Ceduna. It is a friendly relaxed seaside village offering safe swimming, fishing and surfing. The town has a licensed club, store and a 9 hole golf course. The resident managers are Damien and Trish Weger. Bookings can be made at the Smoky Bay Caravan Park by phoning (08) 8625-7030 and please let the park know that you have seen their photos on Caravan Park Photos.
I have been viewing Caravan Park photos for Smoky Bay, SA. These photos are misleading because the Park has undergone a big change about 18 months ago. The beachside sites you show no longer exist as the area has been sold and redeveloped for private homes. The general scene looking into the Park is also misleading because those sites do not exist and the whole Park has been reduced from about 70 to 35 sites. You should remove these misleading scenes. However, Smoy Bay is still a nice place to visit but the park is now more congested without the open sea views we previously enjoyed.
John Vine, Adelaide SA.
Whilst the grounds had no grass (who would expect it in 2009) it was very clean. The ablutions were spotless. The laundry had 2 coin operated washers and 1 dryer. The manager was extremely helpful, even came and told us to watch the sunset. The Park was full but he managed to fit us in in the overflow section. We will certainly be returning.
Colleen & Ross Morton, Perth WA.
REGION: > SA > Spencer Gulf > Eyre Peninsula > Smoky Bay
Contact and Location
Smoky Bay Caravan Park
64 South Tce - S
Smoky Bay SA 5680
P:
08 8625 7030
F: 08 8625 7030
GPS:
-32.37706,133.934381
GPS:S32 22 37,E133 56 03
GPS:S32 22.6236,E133 56.0629