Mary Pool (Mary River) - Mueller Ranges WA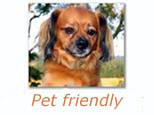 Plenty of room but very popular. Shade trees, but firewood scarce so bring your own. Toilets are clean, no other amenities. No TV or Cell phone. Will take big rigs. Awesome, by the edge of river, get there early gets crowded - but worth the stopover and the company. One visitor writes: "Beautiful place but about 70 vehicles the night we were there - mostly big rigs."
Bent Alex Bob from the Grey Nomads Forum reviews the area with good humour: "Well, a real find here. Spacious, picturesque, quiet, and the best maintained free park I have come across since leaving Perth. Toilet block was clean (yes) and even had ample loo paper (again, yes) and even the flush water system was operating. Absolutely no rubbish laying around and the bins are emptied every second day. No graffiti, some minor political statements were being removed at the time I was there. Plenty of shade. The only problem was the cattle that wander thru the camp area. That quiet that they wander right up to your camp. As I sat having a glass of red cordial,welllll, this cow started licking me foot!!!!!! I should have called Fergie."
Photos and reviews on this page were kindly supplied by our roving reporter Darlene Collins in 2017.
REGION: > WA > Northern > Kimberley/North > Mueller Ranges
Contact and Location
Mary Pool (Mary River)
Trk S off Great Northern Hwy
Mueller Ranges WA 6770
GPS:
-18.726944,126.8719418
GPS:S18 43 36,E126 52 18
GPS:S18 43.6166,E126 52.3165
Photos contributed by our users