Mataranka Homestead Tourist Resort - Mataranka NT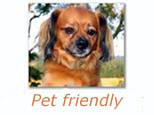 The
Mataranka Homestead Tourist Resort
is located at Homestead Road Mataranka. Mataranka Homestead has over 100 powered sites and unlimited unpowered stites. Resident Managers are on site.
Bookings can be made by telephoning the park and please tell the park that you have seen their information on Caravan Park Photos. This page was created on the 24 May 2010.
Photos on this page were supplied by the Phil and Clare Davis in May 2010 and Darlene Collins in 2017.
Phil and Clare write:
"Location is 7km on the right just before entering the township of Mataranka, in preparing this report I felt obliged to add a little more information than just on the park being reported on. And the report is strictly my opinion.Mataranka Homestead is on National Park land and is leased by owners living in Perth and managed by the same manager that manages the Local Hotel.The cost per night is $24 for a powered and water site, most sites are shaded and reasonable level, however many tress are dying or dead and are in need of trimming to stop deep branches falling on vans and guests.The park has a gift shop which backs up as a reception office, a nice outdoor eating area, with a bar and small food shop. Paid telephone is available and we received internet and mobile phone access quite easily.There are cabins available from back packer to so called premium @ $90 per night, but investigation and discussion with two travellers using them was not complementary of them, saying they smelt of mothballs and are very small.The amenities we were required to use can only be described as inadequate, of the six male showers, one had a shower rose, and hot water was so poor you are better of using the hot springs as it was much warmer. The total ablution complex was dirty, had not been cleaned and in need of a total revamp if not pulled down and started again.When we pointed some discrepancies out to the staff that appeared to be mostly working backpackers they informed us they would see to it, but that's as much as happened.The Parks only advantage is that it has the best swimming spring in the area, but what we learnt is that if you stay at any of the other caravans in the area you just drive a short drive to the homestead, park outside and walk the 500mtrs to the spring and use it as this spring is in the national park.We did this on the second day after we found a better park to stay in which made our trip to Mataranka very enjoyable. As I stated earlier this is strictly how I seen the park, May I suggest you first visit the other parks first compare amenities and your requirements before choosing this park.Do not go one glossy travel and Territory brochures as we did you may be very disappointed, Its unfortunate like many other returning visitors they all believe the homestead is starting to look run down."
Response by the Manager Steve Garner:
Have been reading your reports about the Homestead seems like you have it all wrong or its been wrote by our opposition parks For a start we run the Homestead and never been run under managment their are 3 large amenity blocks with plenty of hot water and about 38 shower cubicles including disabled facilitys2 blocks were built in 2008 and are very large the motel rooms and cabins are normal size and are cleaned and inspected daily as are the amenitys we also privide free entertainment and have a large bistro and bar area the park also allows camp fires and has a good camp kitchen also the Thermal pools are within 100 metres from all areas of the park and are cleaned and maintained by the National parks they are also a safe swimming area unlike Bitter springs where you need to be a strong swimmer I wish some off you web sites would find out about parks first instead of taking someones biased report to be fact thus being bad for our business and i believe you should be removing this report or getting it right regards Steve Garner."HAVE READ YOUR REPORT ON MATARANKA HOMESTEAD YOU MUST HAVE STAYED AT A DIFFERENT PLACE TO US WE FOUND THE PARK HAD 3 LARGE AMENITIES BLOCKS ACTUALLY 36 SHOWERS IN ALL 2 LAUNDRYS AND ROOMS WERE VERY NICE AND CLEAN SOME PEOPLE SHOULD INVESTIGATE THEM SELVES INSTEAD OF JUST WRITING ANYTHING THEY HEAR WE FOUND OUR STAY THERE VERY NICE WITH A FREE MOVIE AT LUNCH TIME AND FREE GUIDED WALK THROUGH TO FREE ENTERTAINMENT AT NIGHT WITH BARRA FISHING AT MY DOOR.
Deb Moore Perth
REGION: > NT > Northern Territory > Top End > Mataranka
Photos contributed by our users