Cobbold Camping Village - Forsayth QLD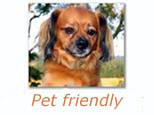 Cobbold Gorge is approx 90k's south of Georgetown in the gulf country. Cobbold Gorge Camping Village is a privately owned resort situated on a 330,000 acre cattle station named Robin Hood Station. The road out from Georgetown is mostly gravel and sometimes quite rough, allow plenty of time for the trip. Care must be taken with road trains as well. The resort is also part of the Savannah Guides.
On arrival check in with reception, staff are friendly and helpful. A map of the resort is provided. If going out there phone in advance to book site and tours. There is nine powered sites the rest of the area is freeform camping. Long power cords may be required on some sites and water connection is close to all sites. The sites are not quite level and there is no slabs. Plenty of trees for shade.
The amenities are superb and are unisex with good showers and plenty of hot water. Full flush toilets are also in the rooms with 2 more single toilets in a separate area. The camp kitchen is also in the same building and is fully quipped. A separate free B.B.Q. Area also under cover is available for guests to use. There is also a restaurant on site which has meals all day.
A nicely stocked small shop and souvenir area are located in the reception area. A swimming pool is right by the restaurant. There is no TV Reception or mobile phone/Internet, but a pay phone is available. If you like a nice quiet time away from the rat race this is the place. The tours to the gorge and cattle station are a little on the expensive side but if you are coming this far are well worth doing.
A great place to spend as long as you like. Prices per sight per night for two people are $30 peak season. Bookings can be made by telephoning the park and please tell the park that you have seen their photos on Caravan Park Photos.
Photos and review on this page were kindly supplied by our roving reporter Howard (the Duck) in September 2011.
REGION: > QLD > Northern > Cairns > Forsayth