Normanton Tourist Park - Normanton QLD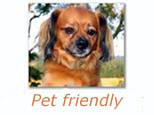 Normanton is located on the Norman River approx 70k's from the gulf town of Karumba. The Normanton Tourist Park is opposite the iconic Purple Pub so it is easy to find. The staff at reception are helpful and friendly and show you to your site. The sites are all level most with slabs and are quite large. There are plenty of trees for much wanted shade. Even though on a main road it is quiet at night.
The amenities are showing signs of age but are clean and there is plenty of hot water from the artesion bore which supplies all the hot water to the park. There is an Artesion Spa there along with the biggest swimming pool I have ever seen in a caravan park, lovely on a hot or cold day. T.V is analogue at the moment but should change soon, reception on T.V. Mobile phone and Internet is 5 bars. Carrier used was Telstra. This park is suitable for a couple of days to a week depending on what you choose to do. A good day is to drive to Karumba for a look it is 140k's you don't have to tow the caravan. We paid $28 for 2 people in peak time. Check out the Big Croc next door to the council chambers, also the meals at the Purple Pub are good. Bookings can be made by telephoning the park and please tell the park that you have seen their photos on Caravan Park Photos.
Photos and review on this page were kindly supplied by our roving reporter Howard (the Duck) in September 2011 and Ross Bignell in April 2013.
REGION: > QLD > Northern > Far North > Normanton
Photos contributed by our users