Gwydir Cara Park and Thermal Pools - Moree NSW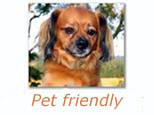 The Gwydir Carapark & Thermal Pools is located on the Newell Highway at Moree. The Resident Manager is Angela McDonald. The park has 150 sites and 80 are available for tourists. The park is pet friendly. Bookings can be made by telephoning the park and please tell them that you have seen their photos on Caravan Park Photos.
Harry Willey writes: "I have been holidaying in Moree for the last forty years, and every time I arrive I can see improvements in the Town, the Shopping Centre, and the accommodation for Tourists.
In the 1970s if you wanted to experience the benefits of the Artesian Thermal water the only way to do it was by way of the Town Swimming Centre, which had segregated pools for men and women.
Then in 1996/7 The McDonald family, the owners of the Gwydir Carapark, sunk a bore down 720 metres to tap into the Great Artesian Basin below the park and installed two pools.
In 2004 two more pools were added, these four pools, three with shade cloth above them, give the visitor the choice of four different temperatures of the hot mineral water.
Now with the addition of a 25metre (Cool) Pool you would think the Complex was complete, but it is still a work in progress and visitors can expect to see more improvements in the future.
Bring your Van of tent or come by Rail, Coach or Plane; everyone is well catered for, with a variety of self contained cabins, a good camping and caravan area, supplemented by a Bar-B-Q area CampKitchen, TV Room a Kiosk that serves hot meals each night.
The Thermal Pools are available only to tenants of the park and are open 15 hours a day, a small army of maintenance staff keep the Pools and Park in top condition.
Moree, situated at the junction of the Newell and Gwydir Highways is 647km from Sydney, 479km from Brisbane and 504km from Newcastle is a rural town with many well kept parks and one of the best planned and kept shopping centres you will find anywhere, unbelievably wide footpaths and tree lined Streets."
Photos and report on this page were kindly supplied by our roving reporter Harry Willey of Scone.
REGION: > NSW > Regional NSW > North West Slopes > Moree