Glendora Campground - Hill End Historic Site NSW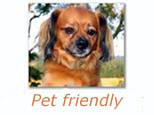 Hill End is a well-preserved, former gold-mining town is set in an isolated valley surrounded by rugged mountains and gorges with sealed road give or take a kilometre or two from Mudgee or Bathurst. The rugged scenery has inspired many renowned Australian painters, including Donald Friend and Russell Drysdale, who painted some of the finest Australian landscapes of the 20th century.
In its heyday from 1870 till 1872, Hill End had a population of 10,000 and boasted a kilometre of colourful shopfronts, including 28 pubs, an opium den and an oyster bar. In 1872, at the height of the great gold rush, the town was the largest inland settlement in NSW. Its museum displays and many preserved buildings, offers a fascinating insight into the 19th-century gold rush. Today you can take a walk or drive around this former town using a self-guided tour of the gold-rush streetscape or go underground at the Bald Hill Mine, you also have the opportunity to join a 'fossicking' tours that search for gold among mounds of old mine tailings.
The Glendora Campground has all you require for a good stay, the amenity block is well set up and one user commented "In all our years of travel, I have never seen one that was cleaner". Bookings can be made by telephoning the park and please tell the park that you found them on Caravan Park Photos.
The former Hospital, now a Museum is a must, it was here with the help of the Historical Society that have the use of a room at the museum that I was informed that one of my ancestors may have been the Post Master at Hill End during the 1970-72 peak of the gold rush.
Photos on this page were kindly supplied by our roving reporter Harry Willey in March 2012.
REGION: > NSW > Regional NSW > Central Tablelands > Hill End Historic Site
Contact and Location
Glendora Campground
Lees Lne - S
Hill End Historic Site NSW 2800
P:
02 6337 8206
GPS:
-33.02845,149.40881
GPS:S33 01 42,E149 24 31
GPS:S33 01.707,E149 24.5286
Photos contributed by our users