Gatton Caravan Park - Gatton QLD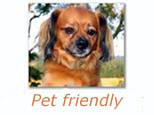 Gatton is such a pretty town (pop. 5,350) it amazes me that it does not have a Caravan Park that caters for the needs of tourists. The Gatton Caravan Park has only a few tourist sites and you'd only stay here if it was imperative. The staff are friendly but the park is more committed to local needs than passing tourists. It is also located on a busy road. Please read the comments below from the park management.
It has been brought to our attention that your review of our caravan park is less than flattering. Whilst we have no pretensions to being a tourist park as Gatton is not a tourist destination and we have little demand to provide this service, we do provide an invaluable service to the local area in as much as we provide accommodation and referrals for young backpackers and itinerant workers seeking harvest work in the Lockyer Valley. We do not advertise or tout for tourist business but as we are the only caravan park in town, as a community service, we do keep a few sites available for those travellers who find a need to be in Gatton, or just passing through. Your comments indicate to us that we may need to reconsider our position regarding the provision of this service as we could certainly better use these sites for other purposes. This would mean that tourist/travellers would only have available to them the local showgrounds. Perhaps you could review the showgrounds facilities. The local economy cannot survive without the pool of labour the yourng backpackers and itinerant workers provide and it is certainly not available locally. We can have as many as 240 young people staying with us and working in the peak of the season. We find it offensive that you refer to our park as "crappy" - we may be old and we are certainly a workers' park - but we try to maintain the park to the best of our ability and we certainly try our best at customer service. Your comments would be appreciated and we look forward to a mutually beneficial review of our park. Thank you.
Joy Gray, Park Owner
.
REGION: > QLD > South Eastern > Toowoomba & South Eastern > Gatton