Cloncurry Caravan Park Oasis - Cloncurry QLD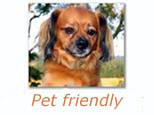 Cloncurry Caravan Park Oasis is located at Flinders Hwy - N , Cloncurry. There are 110 powered and plenty of unpowered sites available for caravans, campers and motorhomes. The park has well established trees for shade and grassy areas for campsites and powered sites. There is eight ensuite cabins and three non-ensuite cabins, with only a short walk to one of the two amenity blocks. The park features an inground saltwater swimming pool. We would like to add more information to this description so if you have stayed at this park would you kindly add your own review and comments using the form below.
Cloncurry is a rural town, which derives its main income fro the mining and pastoral industries. The town itself is nestled on the banks of the Cloncurry River, the river and Chinaman Creek Dam, situated approximately 3km from the town centre, and provides the town's water supply. Many residents supplement household supplies during the summer months with private bores. The Cloncurry River catchment area begins in the Selwyn Ranges and flows into the Flinders River where it continues onto empty into the Gulf of Carpentaria. The average annual rainfall is 500mm. With the heaviest falls being experienced between December and March. Cloncurry is noted for having Australia's highest recorded temperature in 1889 (53.1c).
Photos on this page were kindly supplied by our roving reporter Ross Bignell in April 2013.
Rotate the Google Street View image below to see the location of the park. You can see street view in full screen by clicking the icon in the top right hand corner. Satellite view will also enable you to see the park within the context of the town. The green arrow marks the exact location of the site.
REGION: > QLD > Western > Mt Isa & North Western > Cloncurry
Photos contributed by our users